I know not everyone is convinced of the benefits of following the market on an Orderflows.com footprint chart that is ok. I have designed the Delta Scalper to run on a normal bar chart.

Finally a way to read an important aspect of order flow without having to read an order flow footprint chart. The first of its kind.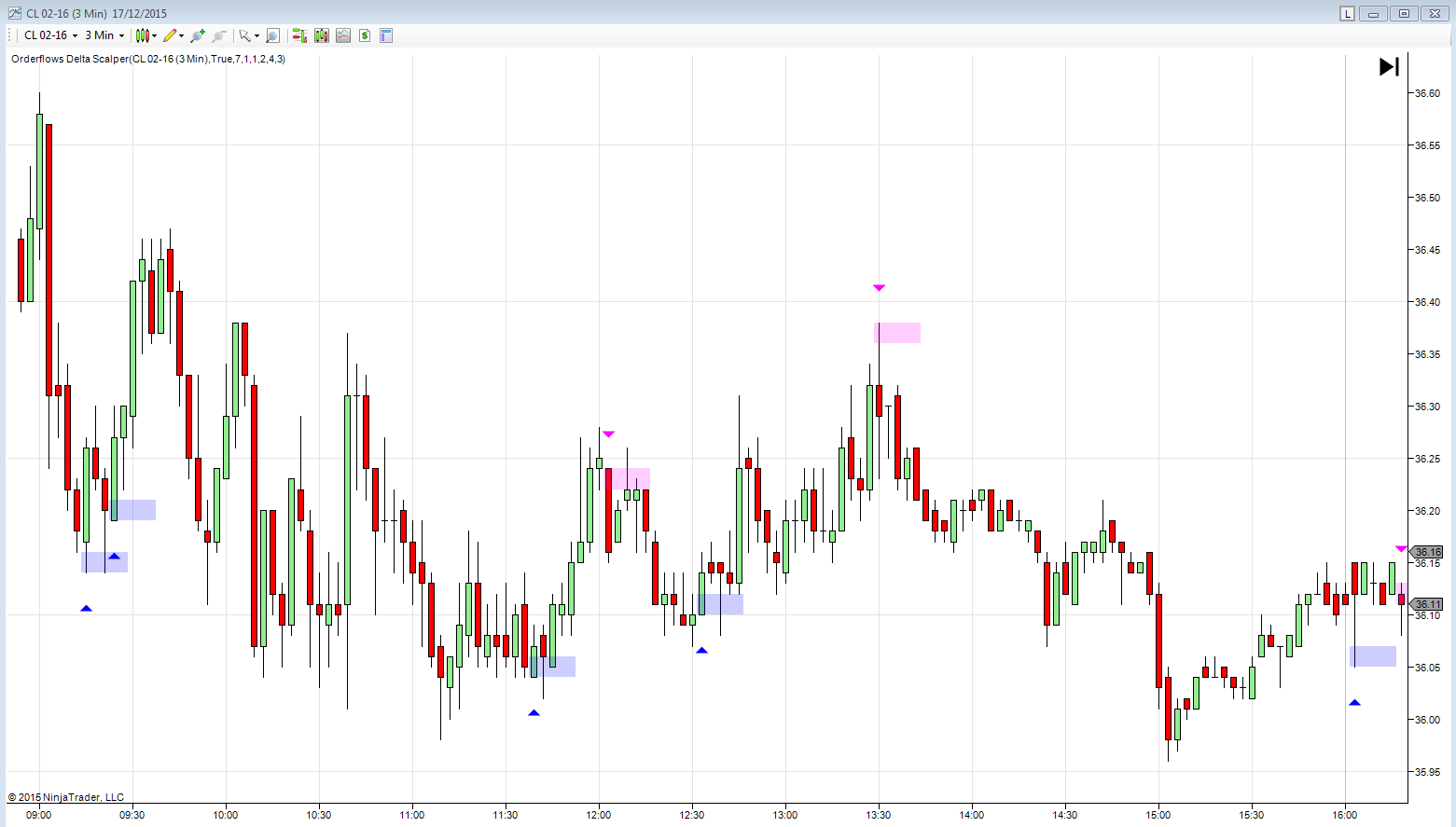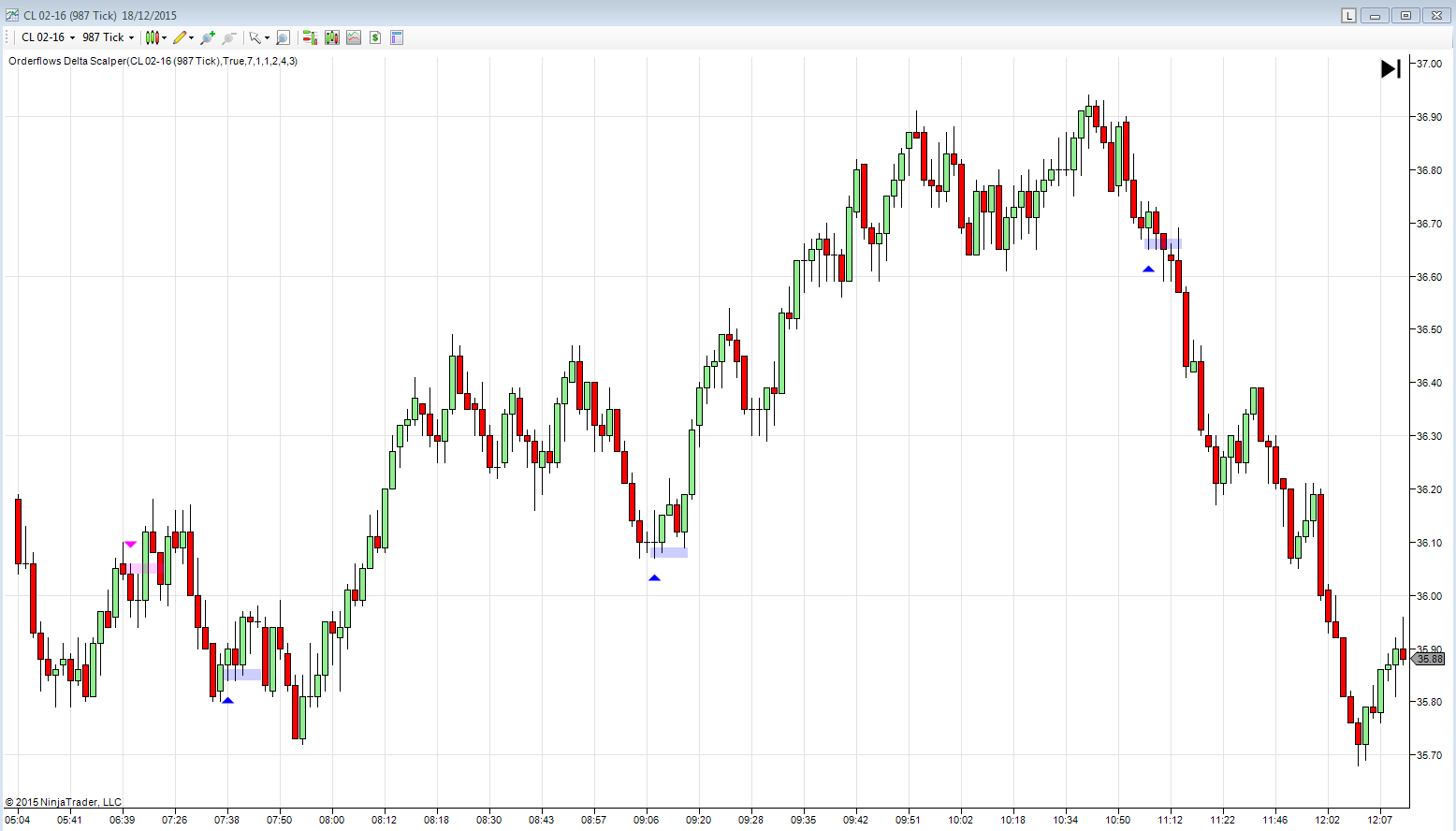 Delta Scalper is based on my own experience while trading at JP Morgan. When I was accumulating a position and I would see a MAJOR shift from normal buying and selling to one side being incredibly strong that is when I knew I also had to be more aggressive and finish up my accumulation because more often than not the market would continue in that direction.
There are several ways you can trade this. I am more of a short term trader nowadays and look to capture the immediate move. However, some users have told me they are using it to capture major intraday moves.
As with any method of trading you must use prudent stop and risk management. I will tell you right now, this is not a 100% winning Holy Grail trading system. Delta Scalper is a tool for the trader's toolbox. An extra arrow in your trading quiver.
So what are you waiting for?