The Order Flow Trading Course does not waste time with complex theoretical analysis about order flow or anything else. The course strictly focuses on how to apply the order flow as a tool for clear cut, easily recognizable patterns which set up everyday—for the best low risk/high probability trades. But it only becomes "easy"if you understand the core basic principles of order flow analysis — which is all explained, beginning in video one, and following from there.
Benefits of Order Flow Analysis
Whether you're interested in trading e-mini, bonds,currencies, crude oil, gold, etc. these advanced video lessons provide you a comprehensive lesson in some of the most active futures markets in the world.
Throughout the course you will go through a structured agenda designed to teach the basics of order flow fundamentals and then apply it to practical experience in reading the order flow charts.
While the Orderflows Trading Course was designed for Orderflows Trader Software users, I have been getting many requests to make this course available to all who want to learn order flow. Even if you are using a different order flow footprint chart your trading education will expand immensely with this course.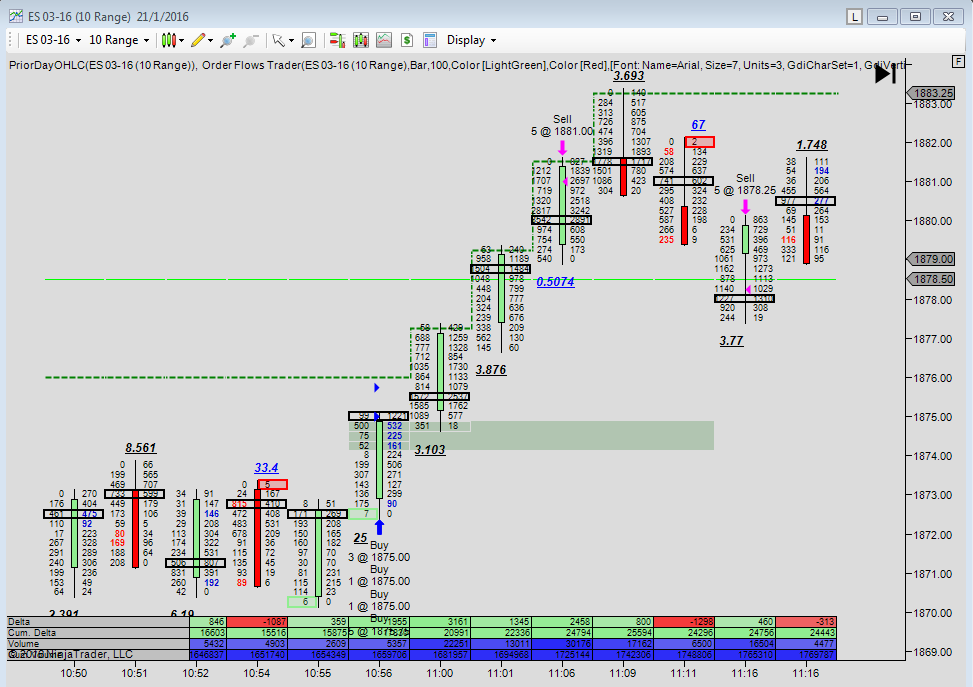 The Orderflows Trading Course is not a treasure map to untold riches or an instruction guide to the secrets of trading success. While it does contain many of my secrets as well as extremely valuable information, secrets without action or valuable information without direction and consistency are just like pictures on the wall.
I will only guarantee you that the ideas, systems, methods, indicators and suggestions in this course will give youthe potential to achieve success. But you, and you alone, are the instrument which will transform potential energy into actual energy. If you seek to acquire the knowledge, which I have gained in over 20 years of trading Futures, then you've certainly come to the right place.
This course will educate you, guide you,assist you, explain things to you and illuminate the way for you. This course will not trade for you. It will not put money in your pocket nor in your trading account. Nor will it fill your head with misleading guarantees. What this course will do is teach you how to trade.
I can teach you how to ride the bicycle,but I cannot ride it for you.
What Else Do You Need To Get Started?
Aside from the motivation and persistence, which are required for success in any venture, you will not need any other tools in order to get started with this course. When you are ready to start trading, you will need order flow software. I will make a few suggestions, however, regarding order flow software which may prove valuable in your selection decision and potentially save you a lot of money.
Watch The Videos
While you may feel that the subject matter is very straight forward and simple, please watch each video a few times,first for the general idea, and then a second or third time for the specifics.I tried to make the videos as short as possible while packing in as much information as possible because no one wants to sit through 20 separate hour long lectures.
Take Notes
I also urge you to take notes either ina separate note book or print out the attached pdf files. The material will beeasier for you to comprehend and retain if you take notes. Writing things down has an effect on the mind.
Apply Your Knowledge To The Examples
Where I have provided examples, I urge you to apply what you have learned in order to make certain you understand it.
Take your Learning To The Markets
Once you have internalized the concepts please observe them under real market conditions to determine how well they work for you and if they are consistent with your needs as a trader.