60 Point Rally In NQ
It's been a great week for price movement in the NQ.
Today there was a beautiful 60 point rally in the NQ from 7850 to 7910, which is where we are right now.
Did you catch it?
If you were watching the order flow delta hopefully you were able to see it developing into
a bulge which is the result of abnormally bigger volume and delta.
I discussed what an order flow bulge is in my course on delta and really struck a cord with traders.
Many asked me to get it coded for NinjaTrader 8. Finally, it is done.
Check it out here:
https://www.orderflows.com/bulge.html
It runs on both a footprint chart or a candlestick bar chart.
Let's take a look at how it is performing.
Here is the NQ 1-minute chart for today… 2 signals. 1 loser and 1 winner.
But what a winner!
thj
I know what you are thinking, so it got lucky and picked a nice trade.
Ok, so lets go back to the begininng of the week and take a look at yesterday (Wednesday),
the day before (Tuesday) and the day before that (Monday).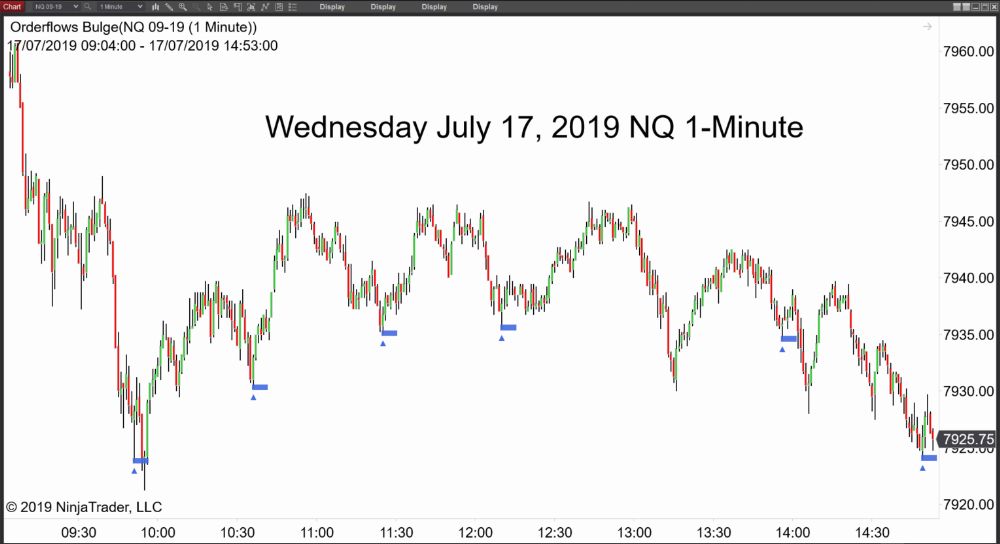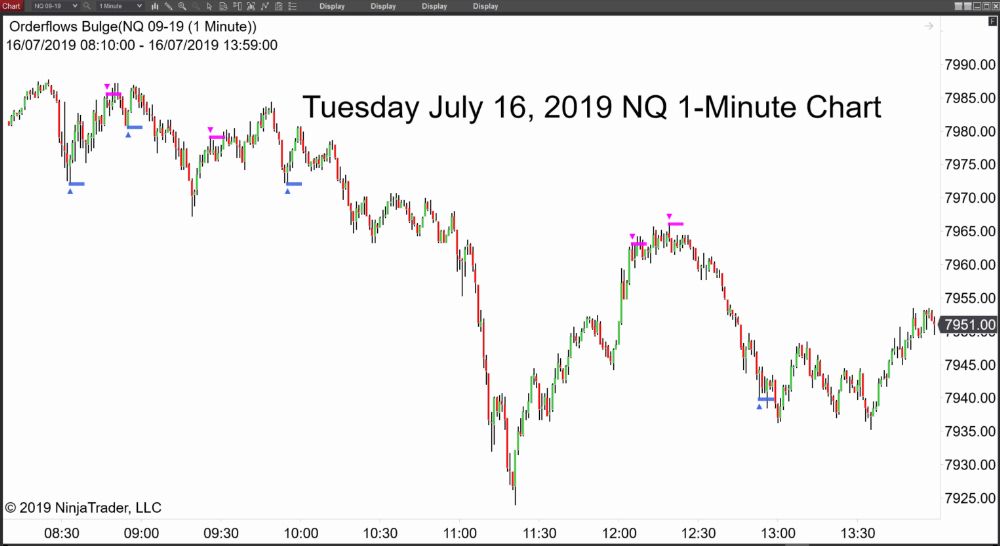 Out of the 4 trading days this week, Monday was the difficult day to trade.
Tuesday, Wednesday and Thursday were excellent.
In case you are wondering what settings were used, here they are:
This way, if you get the indicator, you can start with those exact settings.
If you want to learn more about the indicator you can visit this page:
https://www.orderflows.com/bulge.html
I look forward to seeing you on the inside.